Under Construction | For Sale
TSAVO Studios is an amazing apartment under construction next to our 90 Degrees in Fedha, Embakasi
Sold Out | Now letting
This amazing apartment is already defining the neighborhood of Thindigua. The final phase is now letting .
Complete | To Let
This amazing apartment is defining Embakasi. Ideal for office and home. 50% LET
Complete | To Let
An amazing, neighborhood defining apartment Located close to Laiser Hill Academy and Nairobi Chapel, Rongai.
Complete | To Let
The most exclusive hostel at Daystar University, offering the OC Experience.
Tuesday, June 22nd, 2021 at 6:10am
Start your investment journey with us...
We are here to enable you achieve your financial goals.

Build wealth wisely. https://t.co/Vi2ybm23mS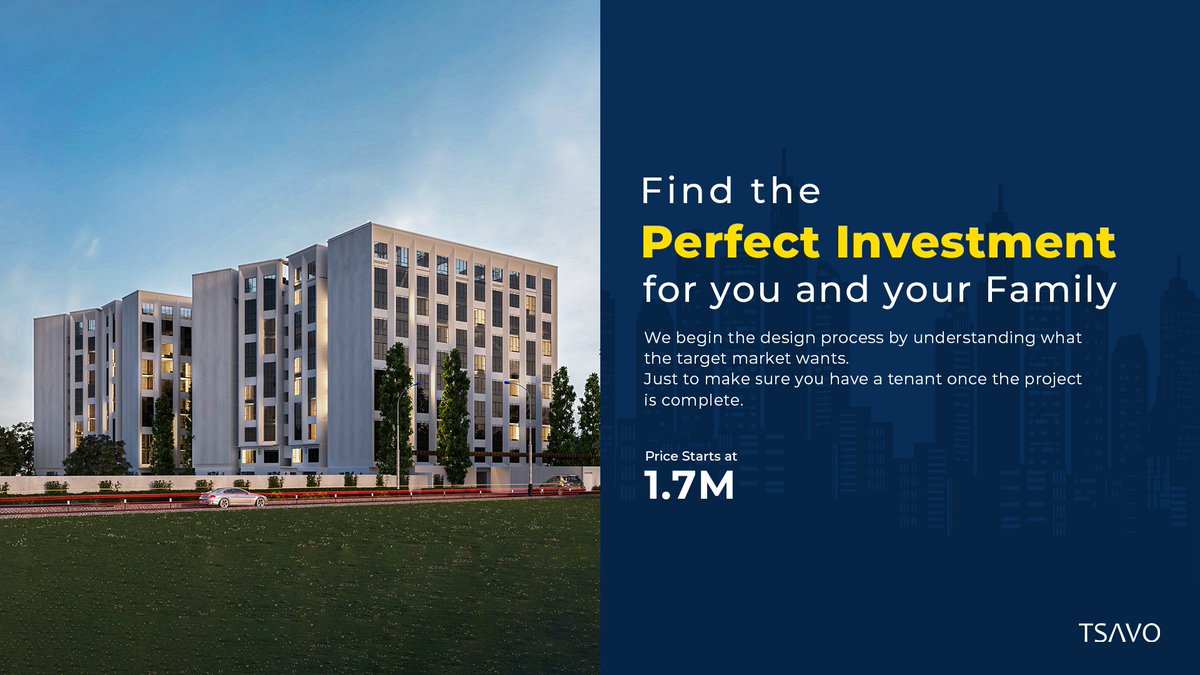 Monday, June 21st, 2021 at 6:03am
We are a Real Estate Investment company.

We design, build, sell and manage apartments, for Investment purposes.

Wanna know how this works?
DM us today. https://t.co/tVhgSbK9Xl